One of my most enduring and popular images is this one of a Swaledale Sheep's Nose – it was taken almost 11 years ago at a farm in Bransdale, an isolated and beautiful hill farming and grouse shooting dale in the North York Moors, close to where I live.
10 years later the parish (you couldn't even really call it a village as such) in conjunction with Rural Arts in Thirsk have invited me back to spend the year with them documenting Bransdale life, part archive and part decoration for their newly refurbished village hall.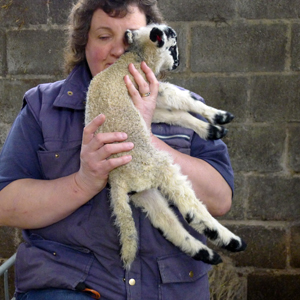 Things have moved on in the last 10 years, Tim and Sarah, for the first time this year have artificially inseminated their ewes with semen from their best tup and over the next few days will be lambing 100 more sheep with triplets than last year.  Sheep are only able to feed two lambs so a mammouth pet lamb feeding task will follow unless they can find other homes for these 'orphaned' lambs.